About us
Who we are
Atlantis Whirlpools is among the most trusted and reliable source of Jacuzzi bathtubs and products in North America. Atlantis Whirlpools is one of the most prestigious and fastest growing manufacturers in the United States. Our main production facility is conveniently located in Miami, Florida.

Atlantis Whirlpools understands how valuable your time is, therefore we have incorporated a reliable technology that allows us the capability of shipping your custom order in an expedited fashion, making us a leader in the industry.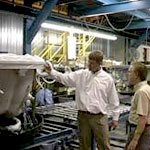 Atlantis Whirlpools recognizes that there are numerous manufacturers to choose from.  That is why we have introduced software which will allow you to track you order from the moment we receive it, to the time of delivery. Our goal is to facilitate a convenient and tranquil bathroom project. We have earned a flawless reputation for our unique design and our pristine quality; therefore rest assured that you are receiving a superior product at an affordable cost.  Atlantis Whirlpools integrates premium elements in our product line, and we are proud to state that our whirlpool baths are manufactured domestically.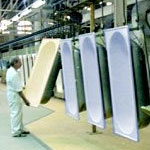 Our expertise and knowledge in our product line is unmatched. We have a dedicated and educated staff to help you with any inquiries you may have. We look forward to the opportunity in assisting you with the purchase of our products, and to ensure you have made the perfect choice for your needs. Be sure to fully explore our site and feel free to contact us at any time with any questions you may have. We are confiedent that Atlantis Whirlpools is the right manufacturer for your needs, and strive to make long-lasting relationships with our customers.
top